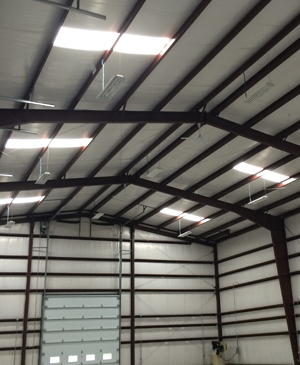 Our company history dates back to 1969 when Clayton A. Rollins, Jr. completed a four year hitch in the United States Navy. In 1972, Clayton made the decision to go into the steel erection business.  After many years of erecting steel buildings for other contractors and building owners, he decided it was time to expand his business to a full-service design/build, pre-engineered metal building contractor as C.A. Rollins Corporation.
Over the years, Clayton has achieved numerous Top Sales Volume Awards from multiple building manufacturers. His experience and dedication to quality results in a first-class pre-engineered metal building by C.A. Rollins.
Today, Clayton A. Rollins, Jr. is still President and CEO of the C.A. Rollins Corporation. He is also actively involved in the supervision and erection of all construction projects. The company currently has two erection crews, one excavation and site work crew, sales and office staff. Clayton W. Rollins is the General Manager and corporate officer and runs the day to day operations of the company 
We look forward to working with you on your next steel building project.
Metal Makes Cents